Kickass Flora is weaned!
Little lady Wildberry Mi Amor is weaned!
Wildberry White Tie Affair has been gelded for his new owner.
Let the weaning begin! Morgan colt Marana Indigo is weaned.
Foaling 2023 is a wrap! Feather foaled a sabino overo colt with blue eyes by Turbo. 
We are thrilled to share Kickass Beatrice foaled a spotted jack foal in GERMANY by Never To Late For Spots!
Rhett and Chanel never disappoint! A jennet foal born Sunday, June 4!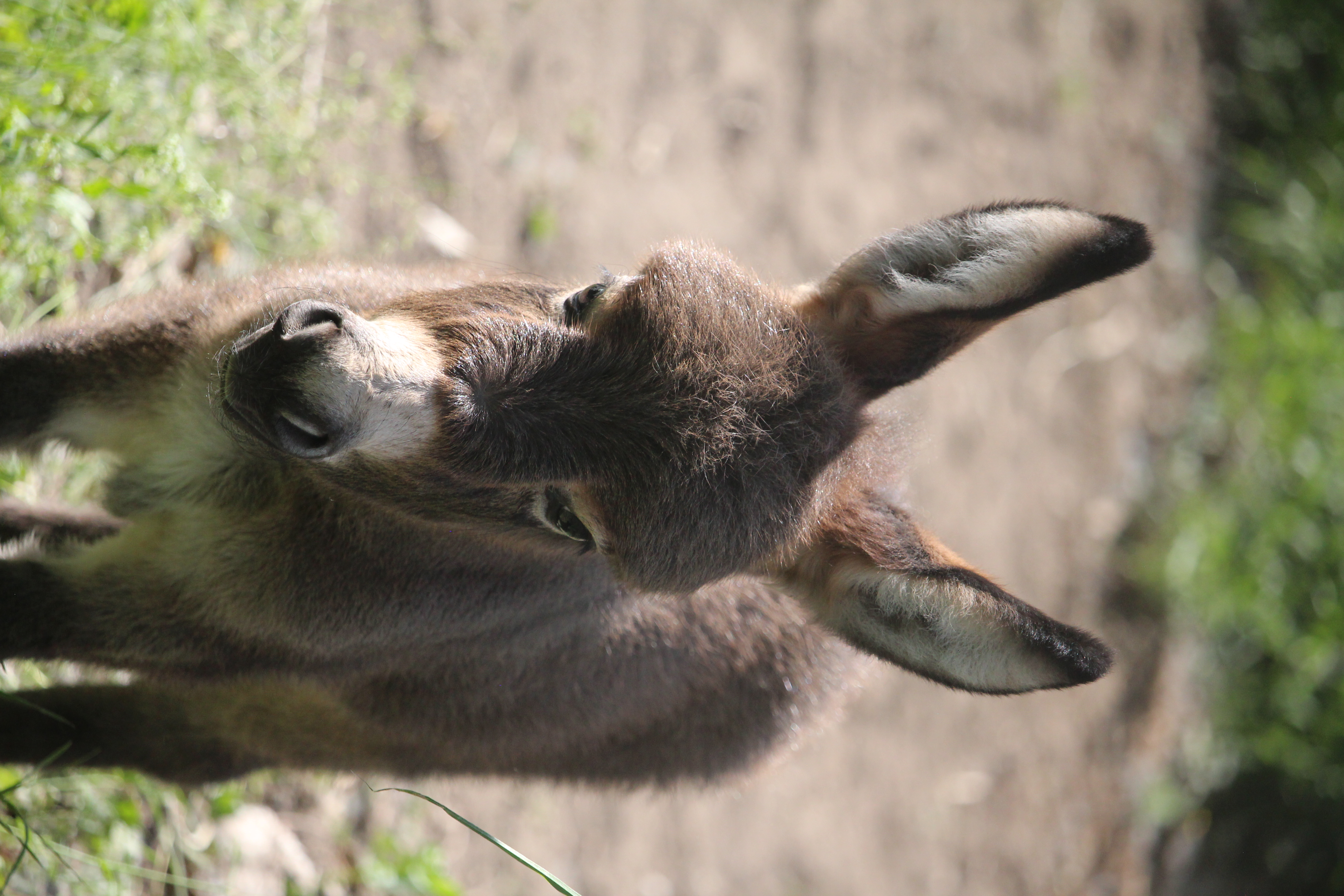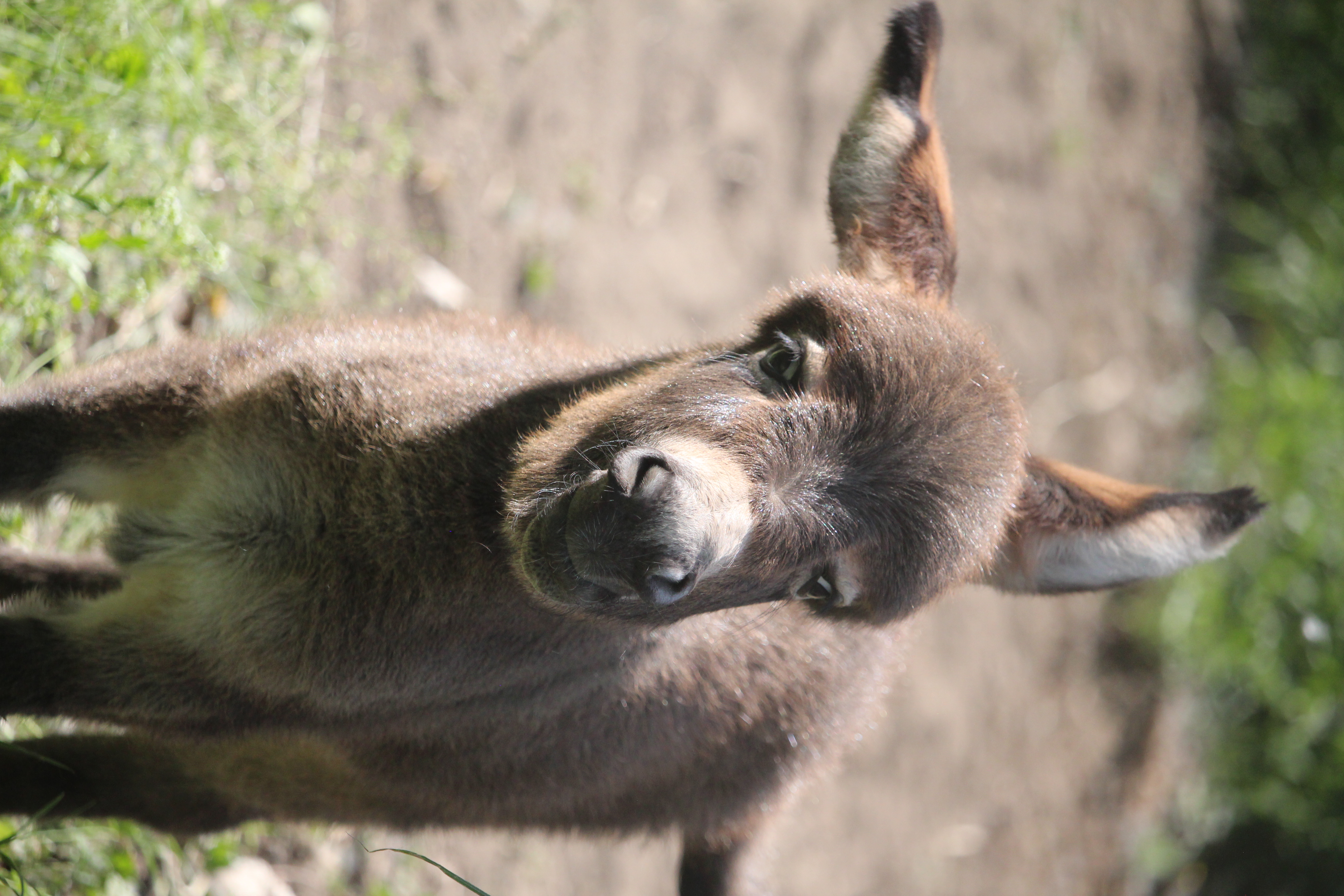 Turbo and Passion do it again! A bay dun tobiano filly! New born photo shown.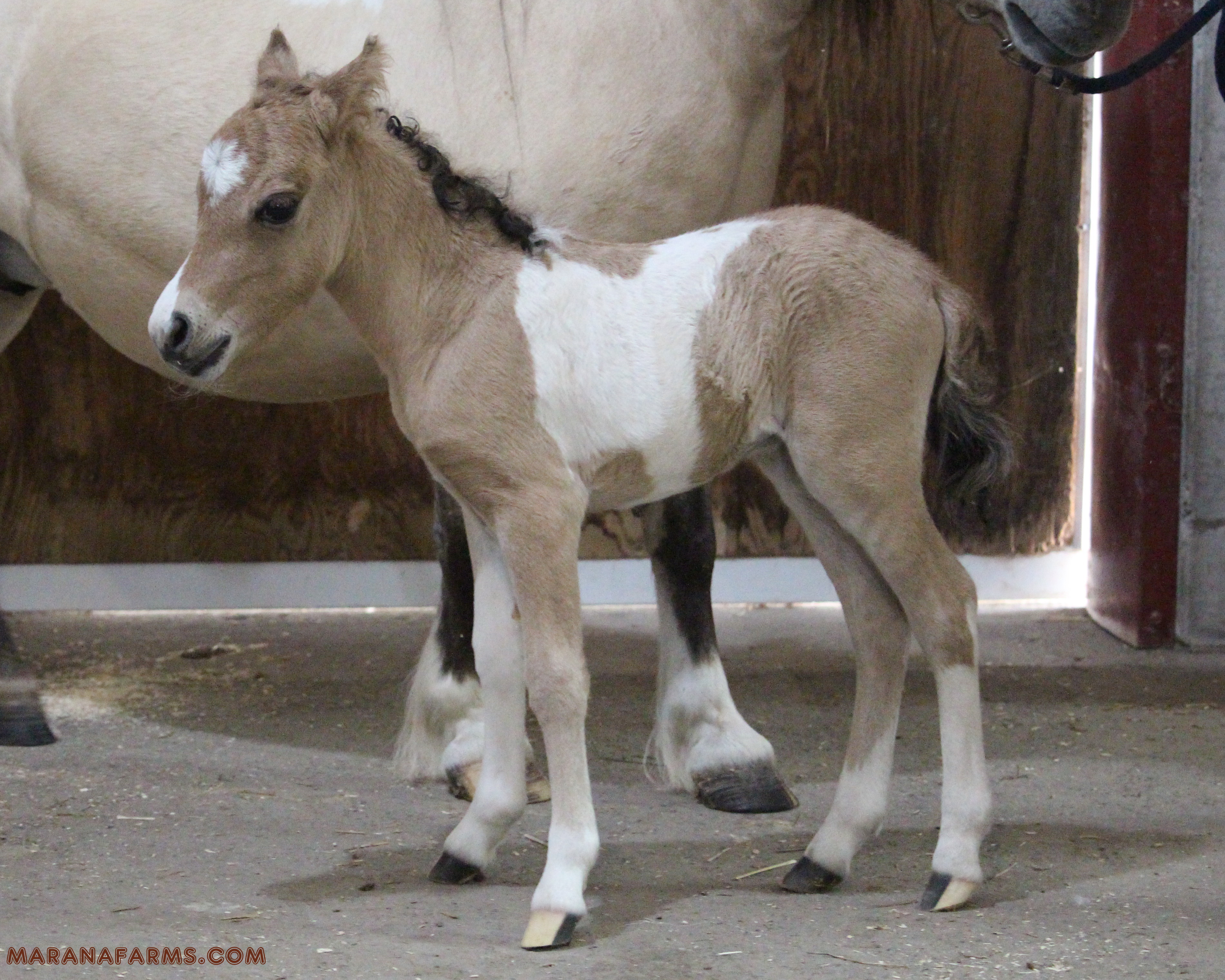 SURPRISE! Marana Lavender delivers a colt by bay splash stallion Roseridge Blue Intrigue. See Indigo on the sales page.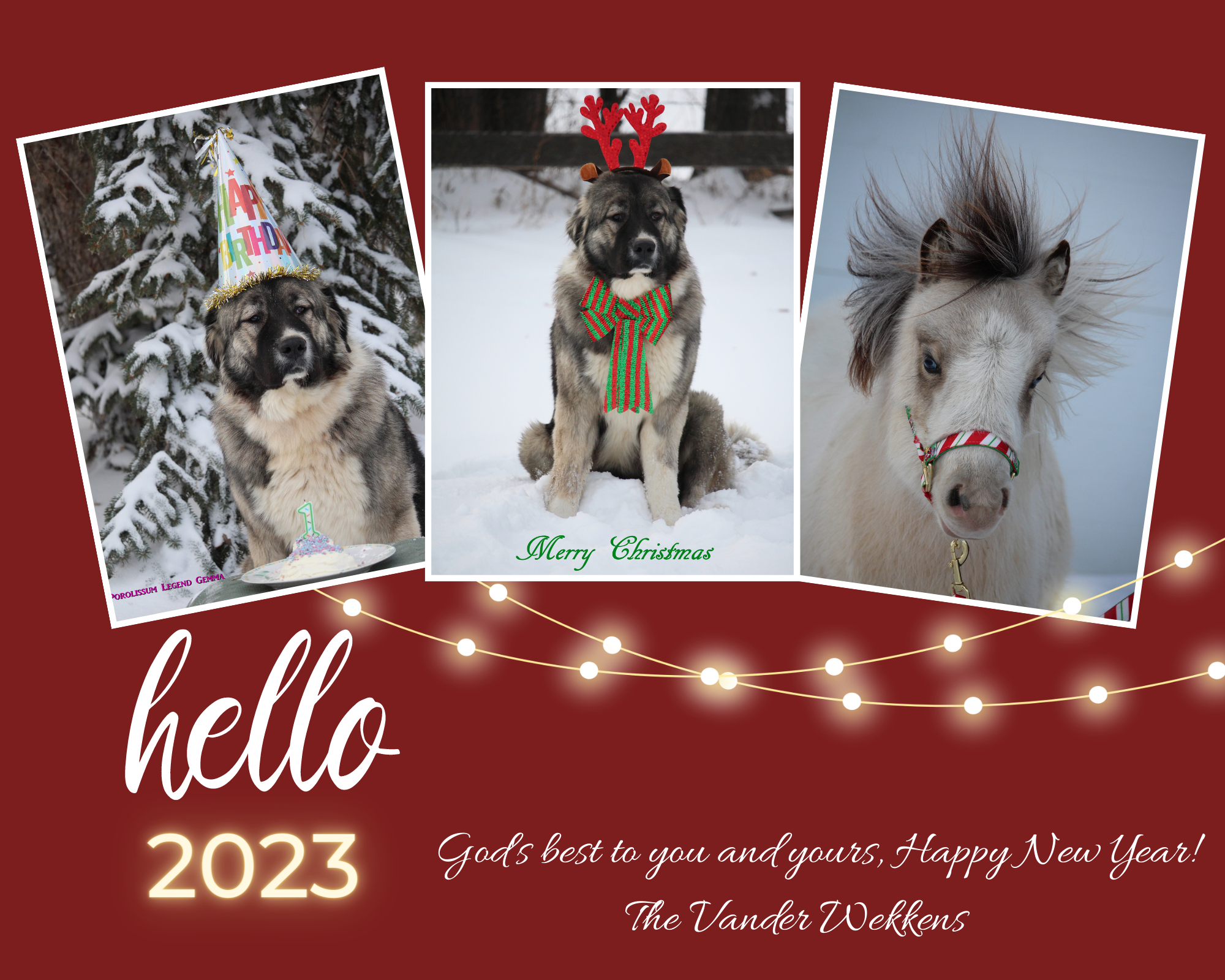 ---
2022 News

We are thrilled to announce the safe arrival of our Southern Belles from Tennessee, USA. 
Wee Ones Southern Aster - 2022 MDR brown jennet
(Litl Rascals Crimson Moon x Coyote Run's Wee Ones Josie)
AND
Wee Ones Tennessee Belle - 2022 MDR tyger-spotted jennet 
(Wee Ones Ragin Cajun x Farmstead's Violet Mary)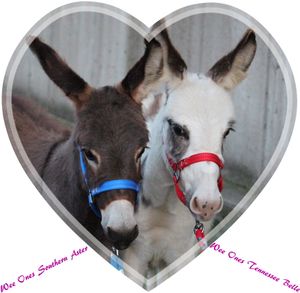 We are thrilled to share that Wildberry Porcelain calls sunny California, USA home! Porcelain joins her family members there, an elite group of Wildberry miniature horses.   
Overseas Export News! 
We are proud to share that Kickass Beatrice and Kickass Scarlet have arrived safely in GERMANY 👏
Congratulations to their new owners!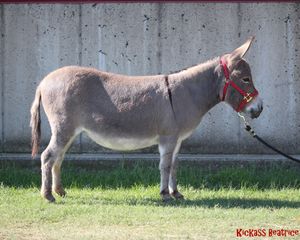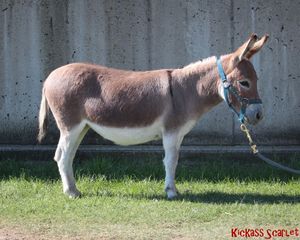 Our Home page's opening picture has been updated to showcase our two miniature boys, Rhett and Turbo.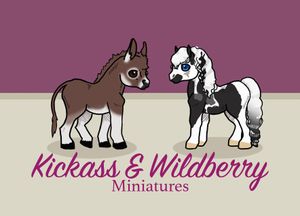 Never To Late For Spots is off to new breeding adventures with his own little herd. 
There is no greater compliment than a repeat buyer! Congratulations to Annie on her exemplary Edmonton home.
---
2021 News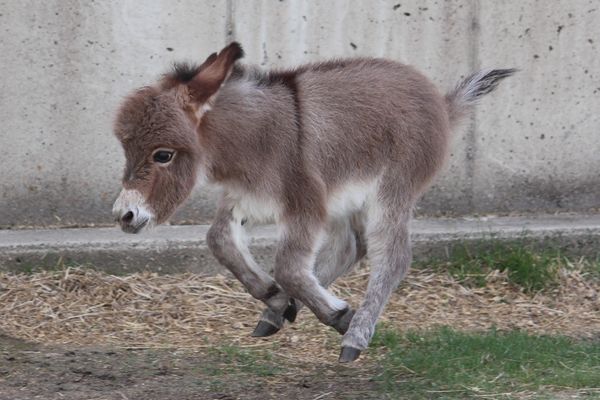 1st Runner-Up Photo Winner Kickass Scarlet 💋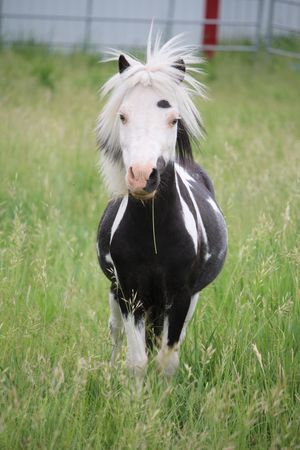 Honorable Mention Photo Winner Turbo 🏁 
LL Jazmine and Kickass Red William (gelding) call Edmonton home!
Wildberry Anniversary foals a bay dun colt by Turbo 🏁 in Montana, USA!
Congratulations to Wildberry Marteeny, Squires Montana You Betcha and Fikes Psyched Up Lexus on their new home in Indiana, USA!
Kickass Wilhelmina foals a jack foal by Misty Meadow Master Rhett in North Carolina, USA!   
We weren't planning on it, but our adorable gelding Kickass American Red has sold. He is staying local.
We commissioned a young American artist to graphically draw our three miniature boys. The portraits are pure fun and are absolutely adorable 💝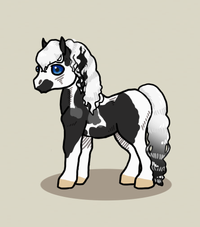 Rivendells Knights Painted Moon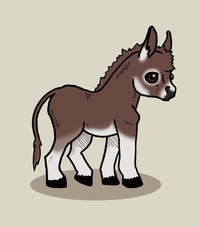 Misty Meadow Master Rhett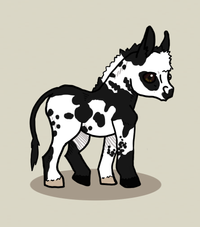 Never To Late For Spots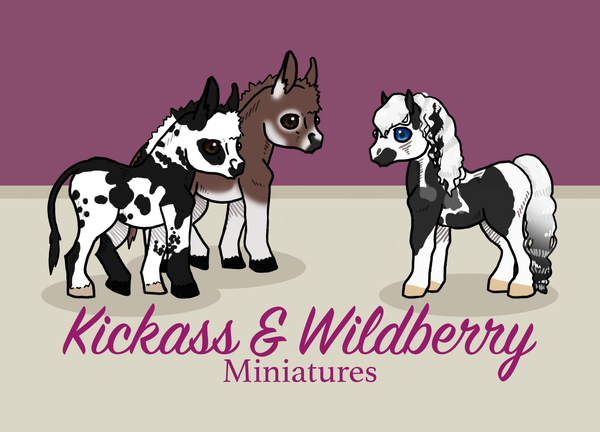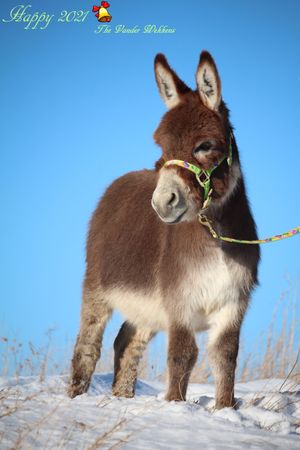 New Year model is gelding Kickass American Red 
---
2020  News
Pleased to announce the sale of Kickass Wilhelmina (bred), Kickass Redford and Kickass Norma Jean to North Carolina, USA! 
Congratulations to Wildberry girls: Tinker, Painted Perfection and Butterfly on their new homes in California, USA! 
Wildberry Red Hot Chili Pepper is enjoying his new home in Washington, USA!
We are thrilled to have Kickass American Red (born July 4, 2019) back home. Now gelded, American Red will be our resident babysitter.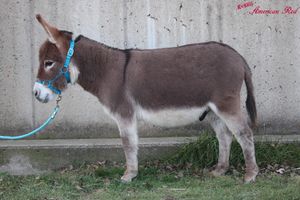 Wildberry Anniversary and Wildberry Annabelle have sold to Montana, USA!  
Wildberry Junie has sold to Montana, USA!
Storybrookes Smokey Eye Bandit returns to Montana, USA! 
Wildberry Lilac has sold to Utah, USA! 
Wildberry Painted Ocean and Wildberry You Know It have sold to California, USA!   
Our retained Morgan filly, Marana Purple Sage has sold to Nebraska, USA!
---
2019  News
After 26+ years of breeding Morgan horses, Marana Morgans disperses their breeding program. 
---
2016  News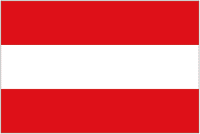 Congratulations to Emperor Mountains Morgan Horse of AUSTRIA on their purchase of DM Aimee Farrah, Trust-T Honey-D and Marana Refiner's Fire!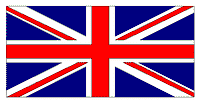 It is my pleasure to announce the sale of DM One For The Girls (Abby) and Marana Providence Dunna to Hamar Horses of the UNITED KINGDOM! Both mares have been confirmed in-foal to Marana Olympus (Alex) for 2017 foals.
UPDATE: Marana Providence Dunna had a grey buckskin filly that now resides in AUSTRIA.

 
---
Our gypsy breeding program is under way!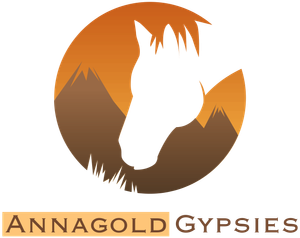 www.annagoldgypsies.com